SA-2130 Glueing Equipment (B2+)
Glue-Tech SA-2130 gluing equipment, provides customers with an efficient and cost effective method of producing thick printed products on sheets up to 20.8″ by 30″ (B2+).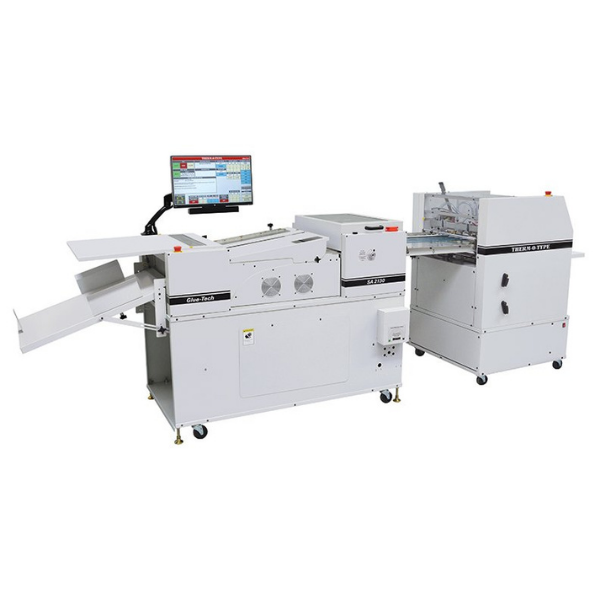 When producing premium value 36 pt. thick products, for example, customers print two 18 pt. sheets, then glue the sheets back to back.
The Glue-Tech SA-2130 features include: a touch screen computer control, 20.8" x 30" maximum sheet size, offset press style air feeder and full length registration table for the bottom sheets, precise glue application, accurate registration between the top and bottom sheets, top and bottom sheet sensors, glue level sensor and pump, vacuum clean up system and a throughput speed of up to 1,200 glued sets per hour when running max. sheet sizes and up to 1,500 per hour when running 14″ by 20″, and smaller, sizes.