Sunraise developed the SE15 in response to our loyal HP15 customers who liked it's size and production speeds, yet wanted some of the features found on our large format thermographers incorporated into the HP15.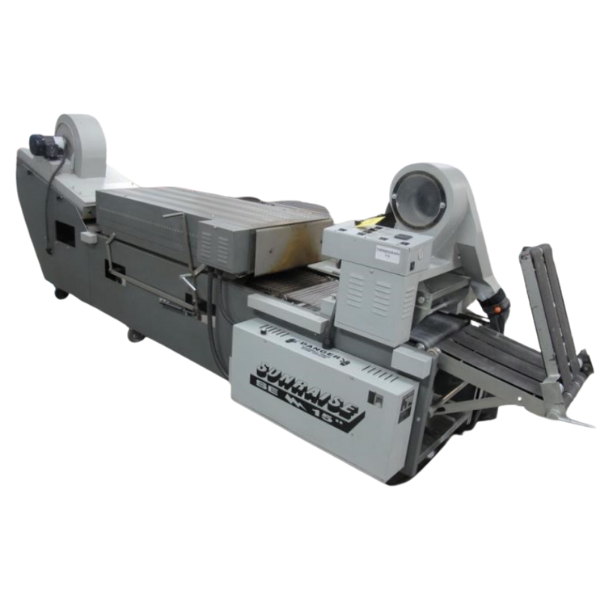 The result was a machine with superior capability in productivity and flexible operation allowing the operator greater control over the final product. 
The SE15 features state-of-the-art ceramic fibre heaters and ensure even heat distribution. To conserve energy and maintain the ambient temperature outside the heating section, Sunraise used the same high tech insulation that NASA uses on its spacecraft. The heating and cooling sections of the SE models can be adjusted up or down and locked into place allowing for a variety of substrates.