Thermography Model 101 & T
The Model 101 is an entry level machine, and the Model T is the mid-range model.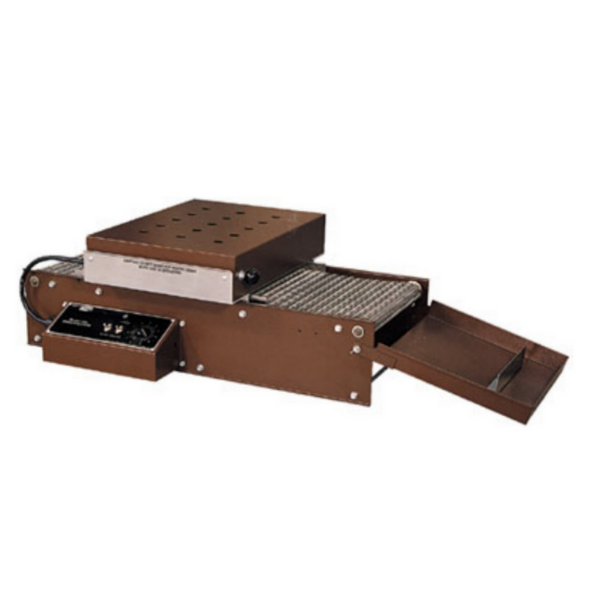 MODEL 101
This machine supersedes the Mini-Supa Princess making it the most inexpensive thermography machine.
It is a manual, tabletop model, which can handle 330mm wide stock.
The operator manually dusts the printing with powder and places the sheet on the conveyor.
The stock passes under the heater, which melts the powder. The sheet is finally delivered into a catch tray. The conveyor has variable adjustment allowing each job to be run at its optimum speed, thus producing the highest quality thermographed result time and time again.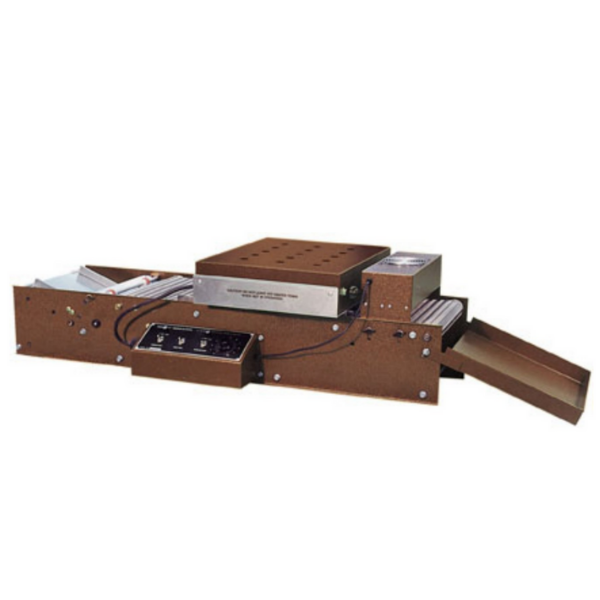 MODEL T
The Model "T" supersedes the Mini-Supa Countess Standard and is our basic semi-automatic thermography machine.
Stock is manually placed into the feed tray and is then automatically transported through the powdering system. It passes through a reservoir of powder and then on through a vibration system which removes all the excess resin.
The sheet is ejected onto the stainless steel conveyor belt and transported under the heater. On exiting the heater it is cooled under a blower and delivered into the receiving tray.
The unused powder is recycled and the conveyor belt has a variable speed control for fine adjusting. It can run at up to 1,500 letterheads per hour.